MARIA LEONOR GERONA ROBREDO CV
Vice President, Republic of the Philippines
100 11th Street, Brgy. Mariana, Quezon City
---
Maria Leonor Gerona Robredo is the 14th Vice President of the Philippines. As a human rights lawyer, she dedicated her life to public service, representing those who have no means of defending themselves. Months after the death of her husband Secretary Jesse M. Robredo in 2012, she was urged by the people of the Third District of Camarines Sur to run as their representative in the House of Representatives. She ran and won the congressional seat in 2013 by a landslide. She served for one term as District Representative.
GOVERNMENT SERVICE
---
VICE PRESIDENT OF THE PHILIPPINES
,
June 30, 2016 - present
REPRESENTATIVE
,
Third District of Camarines Sur, 16th Congress of the Philippines, July 1, 2013 to June 30, 2016
Vice Chairman, Committee on good government and public accountability
Vice Chairman, Committee on Revision of laws
Committee membership

Appropriations
Bicol Recovery and Economic Development
Climate Change
Human Rights
Land Use
Local Government
People's Participation
Rural Development
Suffrage and Electoral Reforms
Welfare of Children
Women and Gender Equality
LAWS PASSED
---
Philippine National Railways Charter Extension - Republic Act RA10638 (HB04089), an act extending the corporate life of the Philippine National Railways for another 50 years which was enacted on June 16, 2014
Sangguniang Kabataan Reform Act of 2015 - Republic Act RA10742 (HB06043), an act establishing reforms in the Sangguniang Kabataan creating enabling mechanisms for meaningful youth participation in nation- building which was enacted on January 15, 2016
Tax Incentives Management and Transparency Act - Republic Act RA10708, (HB05831), an act promoting fiscal accountability and transparency in the grant and management of tax incentives which was enacted on December 9, 2015
Open High School System Act- Republic Act RA10665 (HB04085), an act establishing and appropriating funds for the open high school system in the Philippines which was enacted on July 9, 2015
Graphic Health Warnings Law - Republic Act RA10643 (HB04590), an act prescribing the printing of graphic health warnings on tobacco products which was enacted on November 15, 2014
Decriminalizing Premature Marriage - Republic Act RA10655 (HB05280), an act decriminalizing premature marriages which was enacted on March 13, 2015
Strengthening the Probation System - Republic Act RA10707 (HB04147), an act rationalizing and strengthening the probation system and amending the "Probation Law of 1976" which enacted on November 26, 2015
MAIN PROGRAMS LAUNCHED AS REPRESENTATIVE OF THE THIRD DISTRICT OF CAMARINES SUR
---
Partnership Against Hunger and Poverty
A feeding program in the Third District of Camarines Sur which became the basis of the National Food Security Bill. The food was sourced from local farmers to help in their livelihood.
Salud Mo, Kusog Ko (Senior Citizen Wellness Program)
A senior citizen health program in partnership with Seaoil and the Department of Health. Through medical missions, the program provided maintenance medicine to seniors and helped DOH identify the medical needs of seniors.
NegoAsenso Livelihood Program
A livelihood program aimed at empowering women by giving them appropriate training, access to funding, and helping them in marketing their products.
Batang M On the Go (Anti-Malnutrition Program)
A feeding program for children who are grossly malnourished in partnership with Negrense Volunteers for change, the program helped lessen the number of malnourished children in depressed and far-flung areas.
Community Rehabilitation Program
A program that trains Barangay Health Workers to better provide safe and effective basic health care services to the community. The program also provides beneficiaries with free wheelchairs, eye refractions, and prosthesis.
Disaster Response
A program aimed at helping local governments and government agencies with their disaster response. The program also enters into partnerships with private organizations to supplement government aid.
Education
A program that provides scholarships for deserving high school and college students.
PROGRAMS LAUNCHED AS VICE PRESIDENT
Angat Buhay - a program geared towards raising the quality of life of every Filipino family. The five key advocacy areas of the program are nutrition and food security, universal healthcare, education, rural development, and women empowerment.
Istorya ng Pagasa – a program that aims to spread hope and positivity by featuring extraordinary stories of ordinary Filipinos through words and portraits shown at events, exhibits, the social media, and very soon, a film fest.
OCCUPATION BEFORE POLITICS
---
Branch Coordinator and Lawyer, Sentro ng Alternatibong Lingap Panligal (SALIGAN) – Bicol Chapter, 1999-2012
Actively involved in pushing for initiatives that seek further engagement of the base sectors in every aspect of governance and policy-making. Aside from representing the basic sectors in court, provided legal education for clients through legal clinics as well as the translation and publication of Bicol Versions of relevant laws for greater accessibility and understanding among the different groups. SALIGAN is a legal resource non- government organization doing development legal work with the basic sectors—women, farmers, fisher folk, laborers, the urban poor, indigenous peoples, and local communities.
Public Attorney for the Public Attorney's Office (PAO), 1997 – 1999
Rendered legal assistance, counseling, and other legal services to indigent litigants to ensure their free access to the courts, as mandated by the Constitution.
Professor, Universidad de Sta. Isabel, 1987 –1997
Taught economics subjects at the Universidad de Sta. Isabel
Economist, Bicol River Basin Development Program Office, 1986 – 1987 and 1989 – 1990

President, Naga City Council for Women
Founder, Lakas ng Kababaihan ng Naga
DECORATIONS AND HONORS
---
Recipient of People Asia's 2021 People of the Year Award.
The recognition is given to "extraordinary people during this extraordinary times" in view of the effects of the COVID19 pandemic to the country.
Awarded Most Influential Woman of the World
on the occasion of the 14th Filipina Global Leadership Summit of the Filipina Women's Network last August 2016.
Honorary Outstanding Woman Award of the Year 2016,
award led by Queen Sirikit during the celebration of Thai Women's Day led by Thailand's National Council of Women and the Ministry of Social Development and Human Security, Ministry of Education, and Ministry of Interior.
Recipient of People Asia's 2014 Women of Style and Substance
Recipient of the 2014 Ulirang Ina Award for Tanyag na Ulirang Ina, given by the President of the Philippines and organized by the National Mother's Day and Father's Day Foundation, Inc.
Awarded Outstanding Mothers 2013 by the National Federation of Women's Clubs of the Philippines
Recipient of the 2014 Peace Award, given by the Rotary International District 3830 The Rotary Club of Makati San Lorenzo
Awarded the Freedom Flame Award last 2012 by the Friedrich Naumann Foundation for Freedom Philippines. The Freedom Flame is a recognition given to outstanding personalities who played significant role in the year's milestones, in events that led to allowing Filipinos better experience freedom in the country.
Top 6, 26th Pre-Judicator Program sponsored by the Philippine Judicial Academy, held on May 14-25, 2012 with the grade of 93.10.
Awarded Most Outstanding Private Prosecutor on the occasion of the Anniversary Celebration of the Volunteers Against Crime and Corruption last August 2009.
Kabalikat ng Bayan Award, September 2, 2007, for the exemplary efforts exerted to assist and advocate for the sustained growth and development of the Municipality of Daraga, Albay through Paralegal Education, Skills and Networking.
Recipient of the Inclusive Democracy Award, given by the University of the Philippines- National College of Public Administration and Governance
EDUCATION
Doctor of Laws, Honoris Causa, University of the Cordilleras in Baguio City. Granted 31 August 2017.
Doctor of Humanities, Honoris Causa, University of St. Anthony in Iriga City, Camarines Sur. Granted 19 April 2017.
Doctor of Public Administration, Honoris Causa
Polytechnic University of the Philippines, Granted in 2015
Bachelor of Laws, 1992
University of Nueva Caceres (Passed the Philippine Bar of 1997)
Bachelor of Arts in Economics, 1986
University of the Philippines - Diliman
Highschool, 1982
Colegio de Santa Isabel
Elementary, 1978
Colegio de Santa Isabel
Click here to download
from Google Drive.
ACCOMPLISHMENTS
---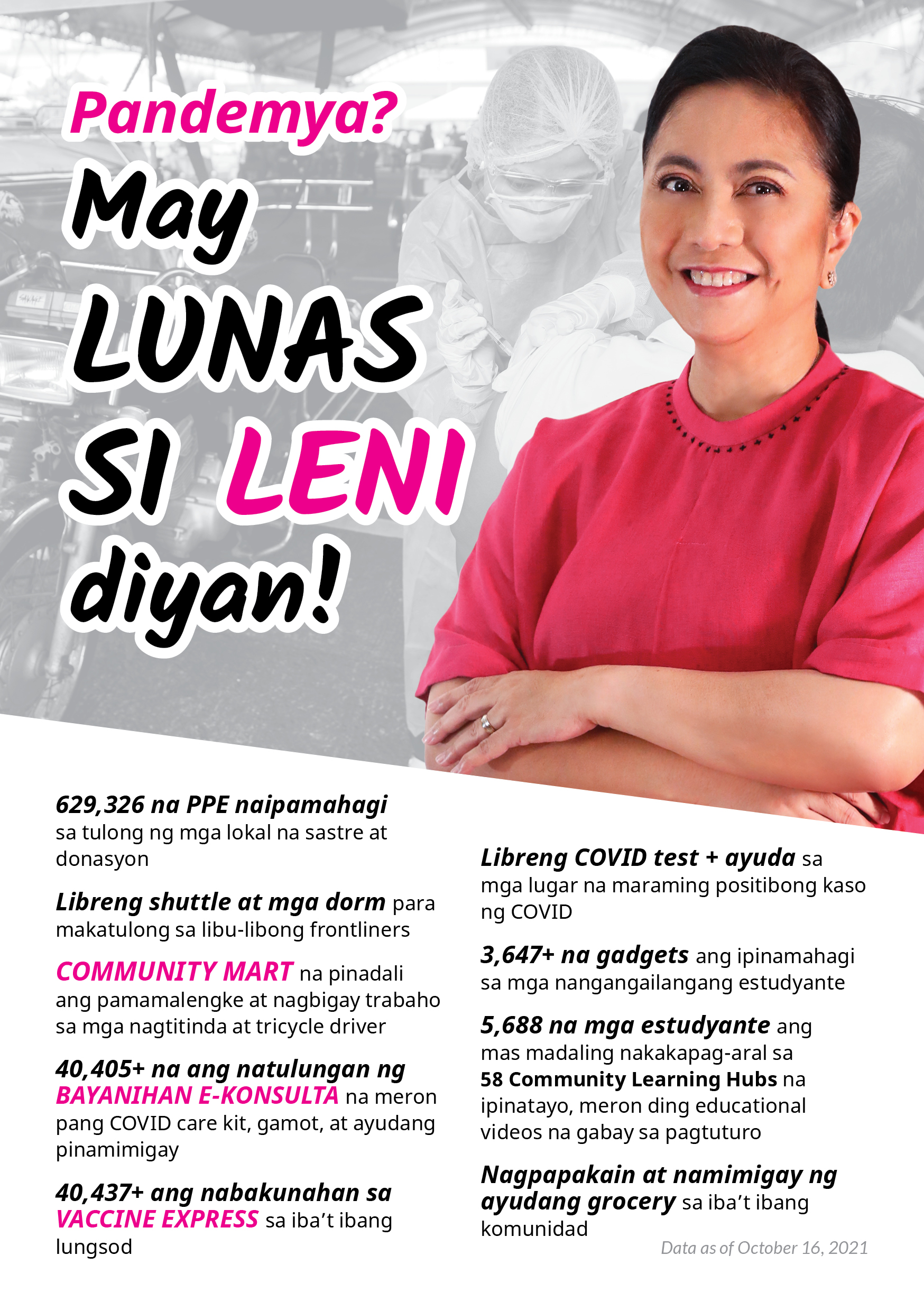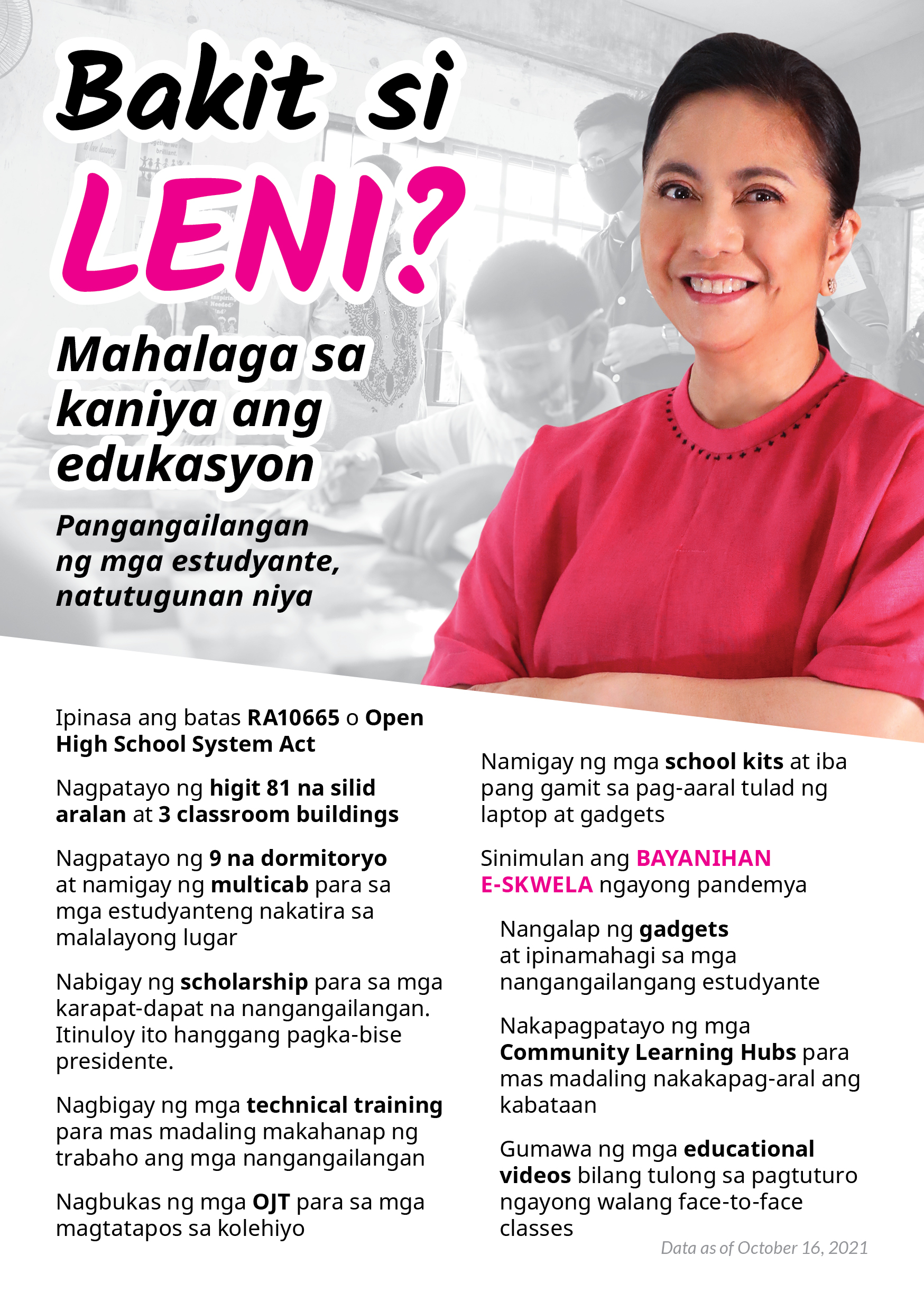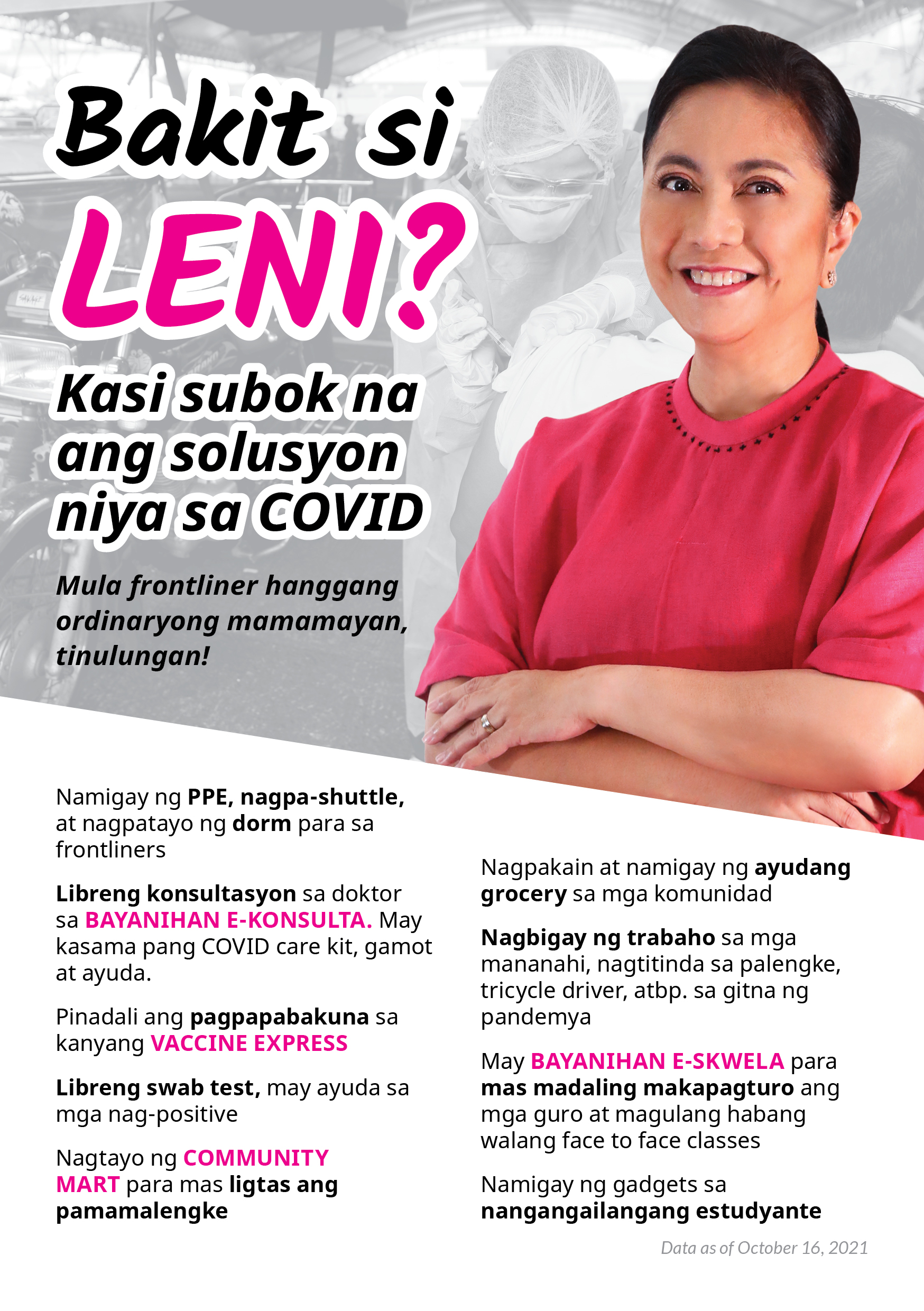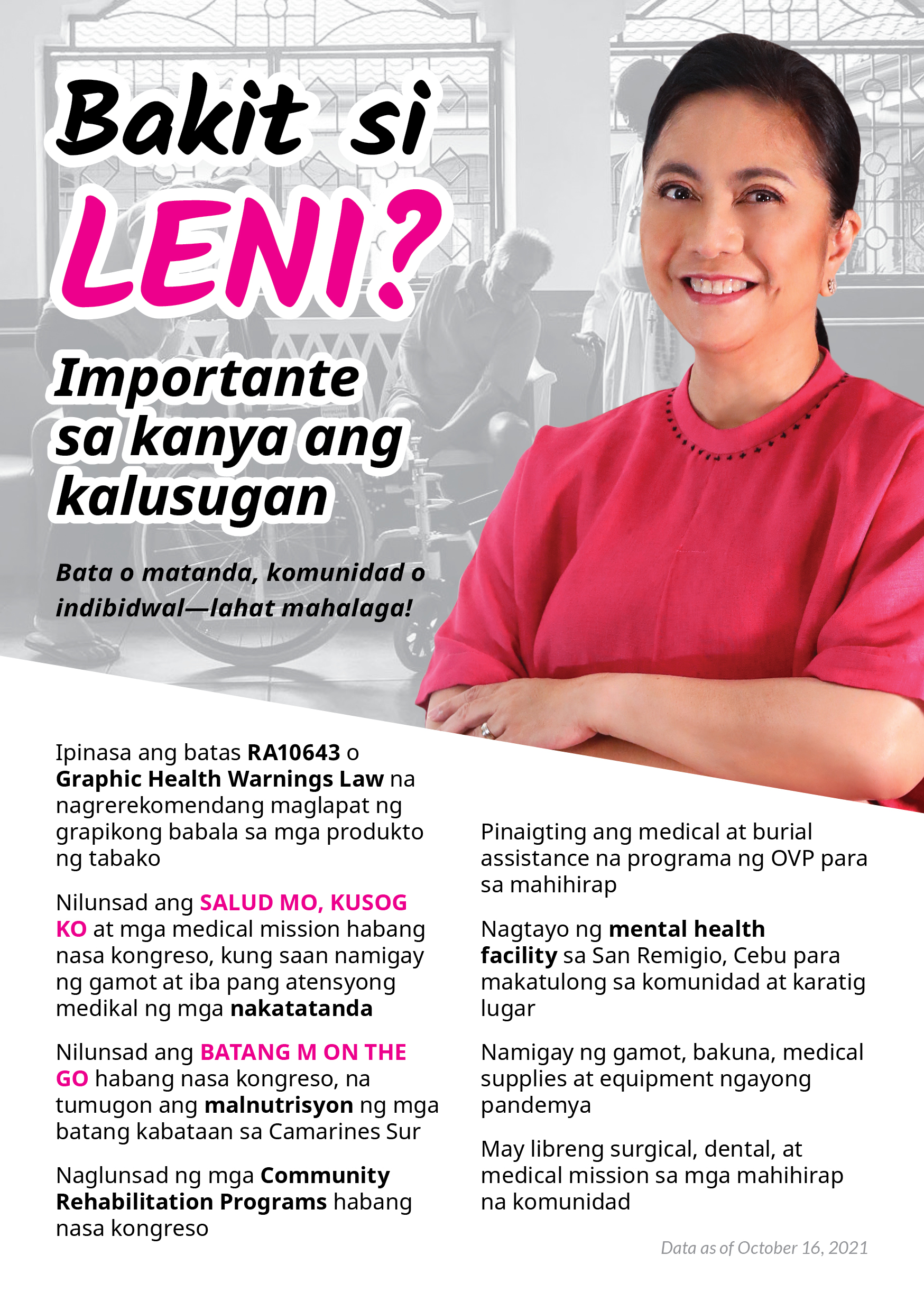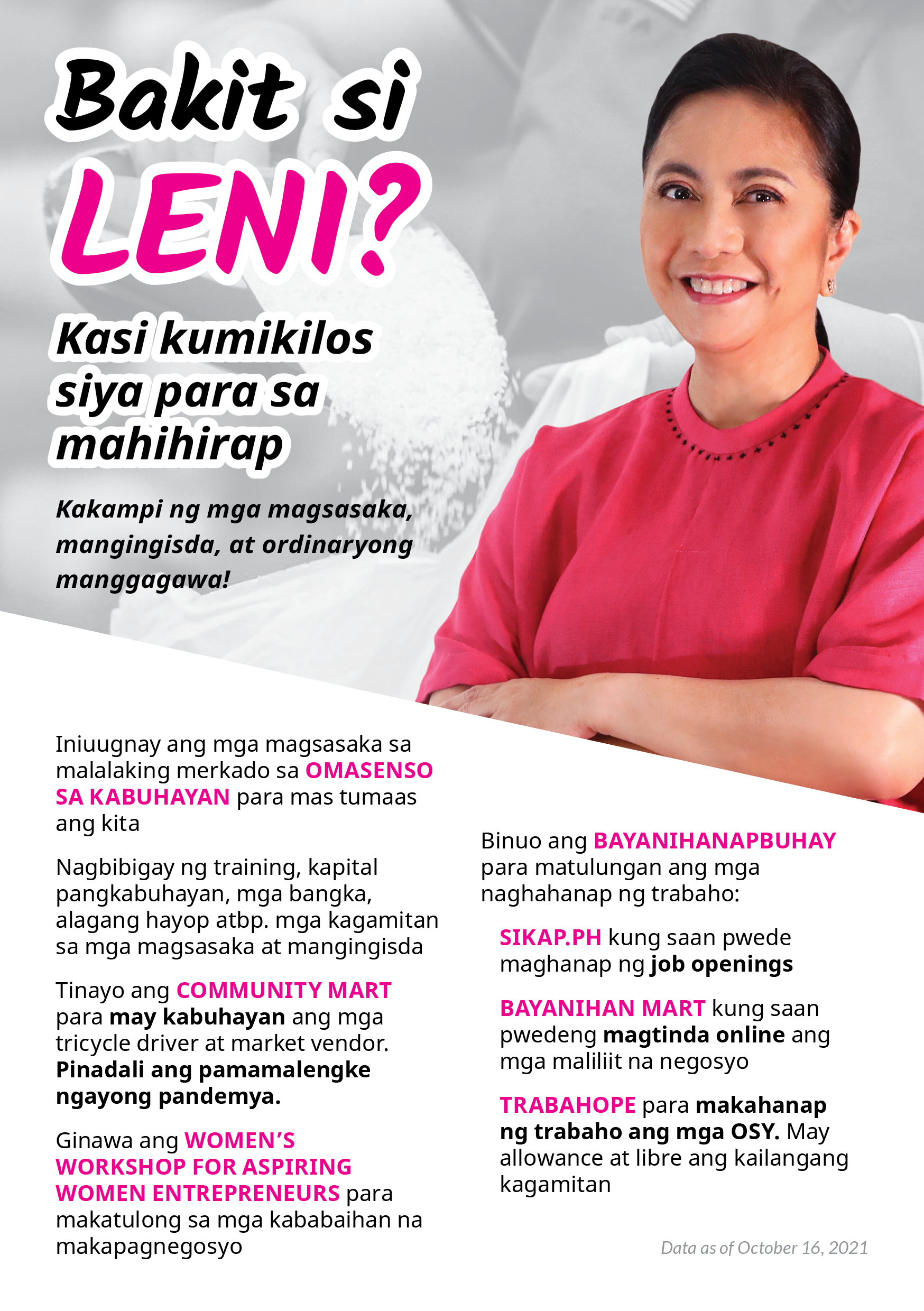 Right click on image to download
---
Hot Pink Center - Media Center

---